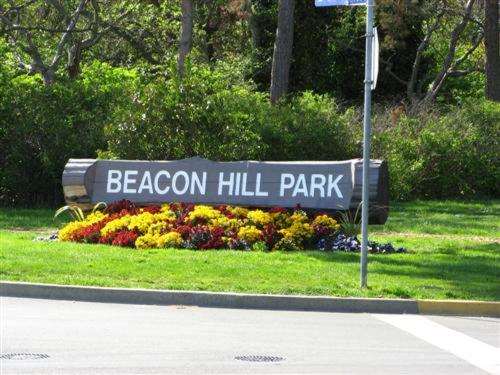 Ask a Victorian about Beacon Hill Park and watch their eyes twinkle and their mouth soften. Ahhh! For Dashwood Manor Bed & Breakfast guests, this historic and enchanting 200 acre park is directly across the street, inviting and ready for a leisurely morning stroll or a delightful afternoon search of the park's secret treasures and hidden wonders of Victoria. Our seaside heritage B&B has breathtaking views of the ocean and mountains from every guest room as well as easy access to the scenic ocean pathways of Beacon Hill Park's greenway to Clover Point. Follow the pathways west and explore the James Bay community as you wander towards Downtown Victoria's attractions, museums, galleries and shops. A place to park our hearts and a place to seek refuge, Beacon Hill Park has long been a gathering place for the people of our Vancouver Island region. The local Coast Salish peoples, as the original inhabitants of the region, gathered wild camas bulbs here, a lovely blue flower still abundant in the spring through the park. The park has sacred significance as burial mounds from these First Nations peoples are still visible on the hill.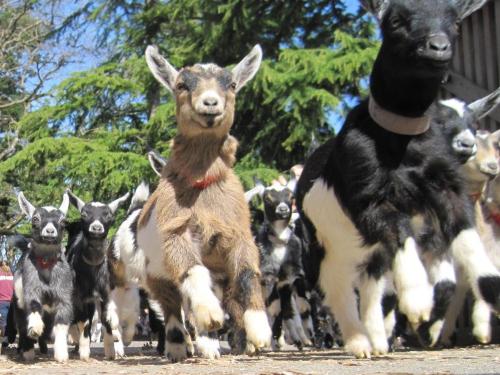 Wander the trails and pathways of the park to discover the world tallest free-standing totem pole, water fountains, an abundance and variety of gardens, duck ponds, a free putting course for golfers, a farm animal petting area for children, playgrounds for children, an active, outdoor musical pavilion, massive fir and cedar trees, a bald eagle nest, cricket pitch, lawn bowling, sports fields, and endless vistas across the strait. A special treat each spring is a visit to the west side of the park along Douglas Street to see the great blue heron colony. This massive bird has been designated as a species at risk by British Columbia's Ministry of the Environment, Lands and Parks so it's wonderful to see nature at its best and most precious so close to home. Mother Nature has strict rules, however, so it's not unusual to see the bald eagles invading the nests and snacking on a young, helpless baby heron. What a treasure to explore!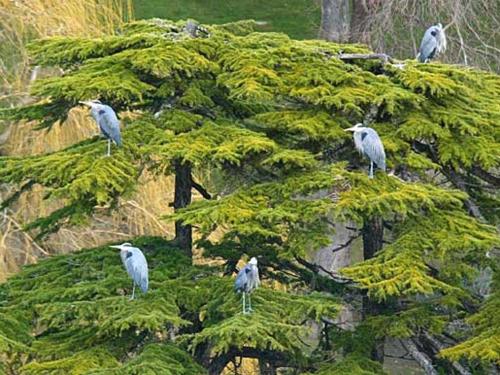 Beacon Hill Park has long been a favourite spot for weddings. A number of Dashwood Manor Bed and Breakfast guests have had their ceremonies along the beach, by the ponds or amongst the magnificent gardens at Beacon Hill Park. If you are considering having your wedding in our city, a wonderful resource (and exceptional venue) is St. Ann's Academy, where the beautiful, old chapel is a local favourite for weddings. St. Ann's is a short walk from Beacon Hill Park so their location is very convenient to Dashwood Manor guests using this as a wedding venue. Have a look at their website for a host of ideas and suggestions for wedding planning.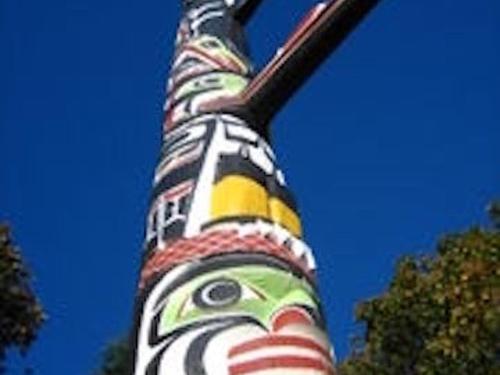 Look for the stone bridge near the central west side by Fountain Lake. The bridge was built in the 1880s as part of Scottish architect John Blair landscape design for the park. Blair created a lasting design with over 2000 trees and shrubs, including the many rhododendrons that remain a special feature.